Dickie Glover

OVERALL STATISTICS

BIRTH
AGE
SIGNED ON
FROM

21-11-1885

N/A

Date unknown.

Local Juniors

DEBUT
LAST MATCH
LEFT

11-01-1911 v Wakefield Trinity

Hull K.R.

1911- St. Helens Recs

CAREER
APPEARANCES (SUBS)

1910-1910

2 (0)

TRIES
GOALS
DGOALS
PTS

1

0

0

3
Biography of Dickie Glover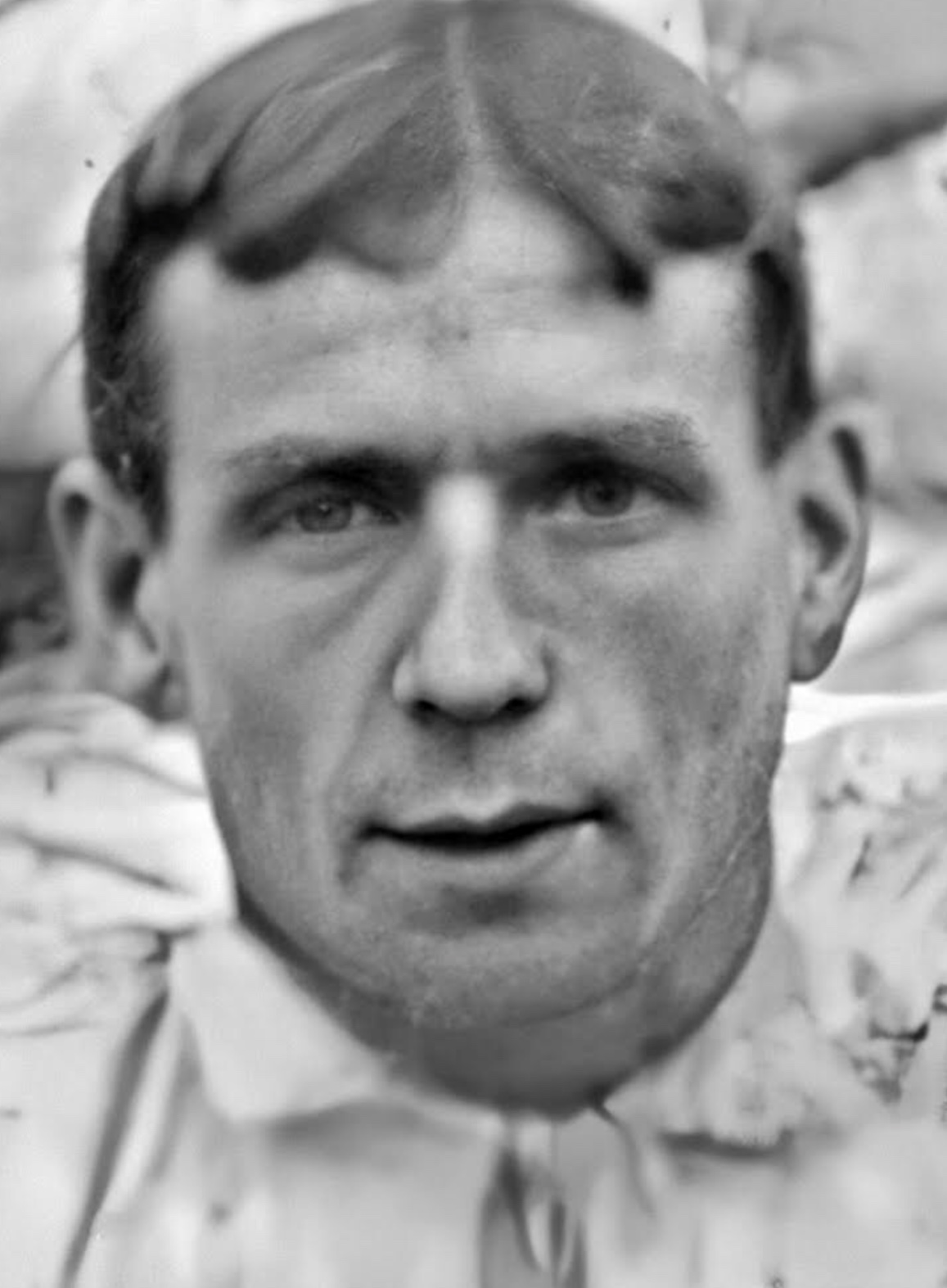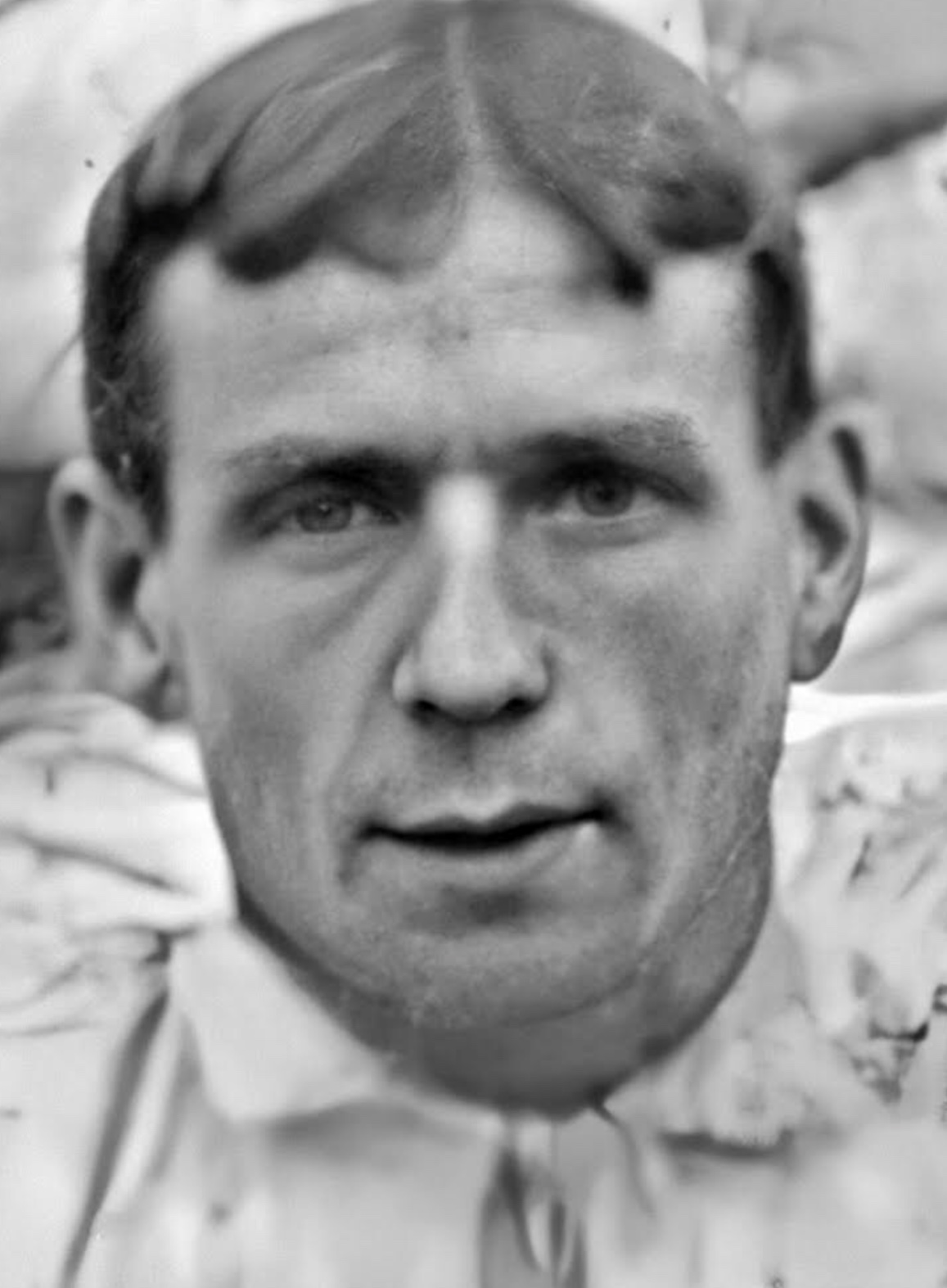 HERITAGE NO : 209

Richard Glover by Alex Service

A member of a prominent sporting family, Richard, or 'Dickie' as he was universally known, played for the Saints' A team until he was selected for the seniors for the Easter game against Hull KR at Knowsley Road in 1911. It was his debut and his centre was no less than Jimmy Greenwood, a real Saints' great. Dickie's brother Charles was the Saints' Trainer for many years, who originally helped to conveyance of the players' kit from the Talbot Hotel to Knowsley Road. He remained the club's Assistant Trainer for many years too. Another brother, Alf was very much involved with St. Helens Recs when they first came into the Northern Union after the First World War.

Alas it was not a memorable Easter for the Saints. They lost all their three matches, but, according to the St. Helens reporter, there were selection problems: "The Saints were handicapped in regard to players, and the team was hardly a representative one. McPhail made his first appearance in the premier team since his injury against Rochdale, whilst Clare was again played on the wing and on the opposite wing young Dick Glover was given his chance, J. Greenwood playing centre to him". Although the Saints did lose heavily against the Rovers, they still managed to play some attractive rugby and it was considered to have been the bets display for some time!

Indeed, according to The Reporter, Dickie did well: "J. Greenwood was rather off-colour, but Glover was tricky and did many clever things, but he is a mere stripling but he will never do for senior football, which is a great pity for he is very clever but his lack of weight is very much against him". Dickie scored a good try when Teddy Toole combined with Greenwood to give him a fair crack at the line. Dickie left Saints for their rivals St. Helens Recreation, when they returned to rugby league after their adventures as a soccer team and became captain. He was eventually displaced by legendary number seven Johnny Greenall, as the Recs became a real power in the Northern rugby League. Dickie owned a fish and chip saloon in St. Helens and always carried reminders of his career with the Recs always taking great delight when the Saints were defeated! In 1939 Dickie was resident at 15 Corporation Street where he operated his Fish and Chip Shop. He died in March 1951 at the age of 66.
SEASON STATISTICS

Season (Official Matches)
Tries
Goals
DGoals
Matches
1910~11
1
0
0
2
TOTALS:
1
0
0
2
Season (Other Matches)
Tries
Goals
DGoals
Matches
TOTALS:




ALL MATCHES
| Date | Match | | Pos | Opponents | Comp | Venue | FT | FTO | T | G | DG | |
| --- | --- | --- | --- | --- | --- | --- | --- | --- | --- | --- | --- | --- |
| 11th Jan 1911 | 1 | L | 5 | Wakefield Trinity | L | A | 9 | 26 | | | | VIEW |
| 17th Apr 1911 | 2 | L | 5 | Hull Kingston Rovers | L | H | 3 | 20 | 1 | | | VIEW |
*Unofficial Match. **Non Playing Sub.
WINS : | LOSSES : 2 | DRAWS :